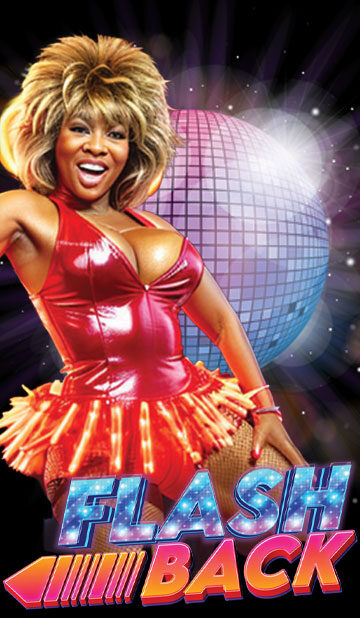 About
Due to Popular Demand, Expanded Showtime and Days Are Now on Sale!
Step into a glittering Las Vegas theater, where the air is electric with anticipation. The stage is set for "Flashback," a sensational all-female cast tribute show celebrating the music of Tina Turner, Donna Summer, Cher, Diana Ross, Olivia Newton-John, and Gloria Gaynor. As the curtains rise, you will be transported back in time to the vibrant era of disco. The performers take the stage, channeling the energy and charisma of these legendary divas, their voices and moves meticulously capturing the essence of each artist. With every note and every groove, "Disco Divas" pays homage to the timeless hits that defined an era with an unforgettable spectacle of glitz, glamour, and pure disco magic.
---
---
The Divas of Disco
In the glittering era of Disco, where dance floors were illuminated and grooves were infectious, a trio of extraordinary women emerged as the queens of the genre: Donna Summer, Diana Ross, and Gloria Gaynor. Each artist possessed a unique talent and a captivating presence that would forever etch their names in the annals of music history.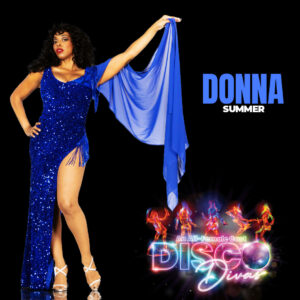 Donna Summer, the radiant Queen of Disco, possessed a voice that could set hearts ablaze. Born in Boston, her journey to stardom was one of resilience and passion. With hits like "Hot Stuff" and "Bad Girls," Donna brought the disco scene to life, her voice effortlessly blending sensuality and power. Her performances were electrifying, leaving audiences spellbound and yearning for more.
Cher, the enigmatic chameleon, dazzled with her ever-evolving style and powerful voice. From her early days as part of Sonny & Cher to her solo career, Cher's unmistakable charisma and chart-topping hits like "Dancing Queen" and "Gypsys, Tramps & Thieves" made her an enduring icon of the disco era. Her fearless attitude and fearless approach to self-expression inspired fans around the world to embrace their true selves and dance with unbridled joy.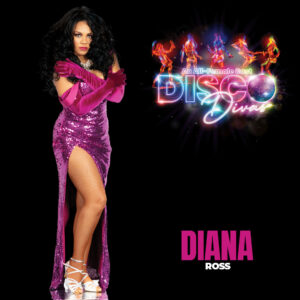 Diana Ross, a true musical legend, captivated the world with her stunning voice and enchanting presence. From her early days as the lead singer of The Supremes to her solo career, Diana commanded the stage with elegance and grace. Her disco-infused tracks such as "Love Hangover" and "Upside Down" became anthems of the era, and her performances exuded an energy that could move mountains.
Gloria Gaynor, the indomitable voice of resilience, soared to fame with her timeless anthem, "I Will Survive." Born in Newark, New Jersey, Gloria's voice possessed a rare strength that resonated deeply with listeners. Her music empowered and inspired, and her disco hits like "Never Can Say Goodbye" and "I Am What I Am" carried messages of self-acceptance and perseverance.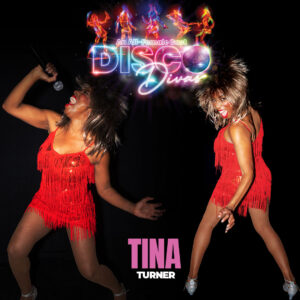 Tina Turner, the epitome of rock 'n' roll, left an indelible mark on the disco scene. Her electrifying performances and soulful voice bridged the gap between rock and disco. Tina's tracks like "Nutbush City Limits" and "Disco Inferno" lit up dance floors, blending her signature grit with the infectious energy of the genre.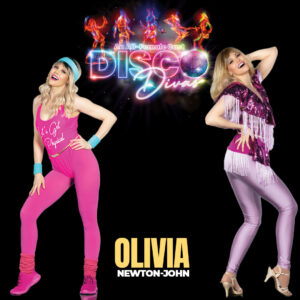 Olivia Newton-John, the charming and versatile artist, enchanted audiences with her angelic voice and radiant smile. Her music traversed genres, and her foray into disco yielded timeless classics such as "You're the One That I Want" and "Physical." Olivia's ethereal presence and ability to effortlessly adapt to different musical styles made her a beloved figure in the disco era.
Together, these five remarkable women became the pillars of disco, their collective talents shining brightly and igniting a dance revolution. Their music transcended boundaries, bringing people from all walks of life together on the pulsating dance floors, where the worries of the world dissolved in a sea of glitter and euphoria.
As the disco era waned, the legacy of Donna Summer, Diana Ross, Cher, Gloria Gaynor, Tina Turner, and Olivia Newton-John endured. Their voices continued to inspire generations, and their songs became timeless treasures. They exemplified the power of music to unite, uplift, and celebrate the spirit of joy and liberation.