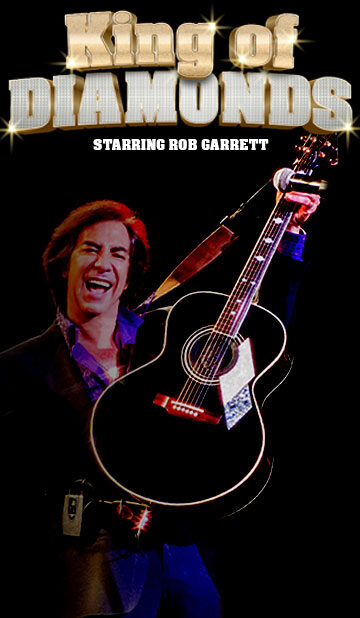 English

Pete Housley

Pete Housley

All Ages

Pegasus Showroom

$99.95
About
King of Diamonds is the ultimate Tribute to Neil Diamond in Las Vegas. Neil Diamond has sold over 135 million records and is one of music's most prominent selling artists.
Neil Diamond has had ten number-one singles on the Billboard Hot 100 and Adult Contemporary charts:
America
Sweet Caroline
Cracklin' Rosie
Heartlight
Song Sung Blue
Longfellow Serenade
I've Been This Way Before
If You Know What I Mean
Desirée
You Don't Bring Me Flowers
Yesterday's Songs
Diamond was honored twice by the Songwriters' Hall of Fame—first upon his induction in 1984 and later in 2000, when he was presented with the Sammy Cahn Lifetime Achievement Award. He was inducted into the Rock and Roll Hall of Fame in 2011. Diamond also received a Kennedy Center Honor in 2011 and a Grammy Award for lifetime achievement in 2018.
In early 2018, Diamond announced his retirement from performing due to being diagnosed with Parkinson's disease.
---
Rob Garrett's Neil Diamond Tribute
Diamond's live performance legacy continues to be preserved for audiences worldwide through longtime Las Vegas performer Rob Garrett, who is generally regarded as "Diamond's most renowned tribute act". Like his legendary counterpart, Garrett was born in Brooklyn, NY. In 1974 his family moved him from New York City to Las Vegas, where he later saw Diamond live when he made his attendance breaking Las Vegas debut for the opening of the Aladdin Hotel's "Theater for
the Performing Arts" (now Zappos Theater) in July of 1976.
Garrett went on the see Diamond yet another 16 times – right up to his last concert in the USA. In 1980, he formed his band, "Rock n Roll Heaven." He had a very successful 15-year run in Las Vegas and around the country before deciding to make the transition from being the front man of a cover band to a tribute artist of one of his all-time boyhood musical idols.
In 1995, Garrett was personally hired by Paul Revere (leader/founder of "the Raiders") to portray Neil Diamond in the "Legends In Concert" show in Honolulu, Hawaii, the city's biggest theatrical show and the world's most popular celebrity impersonator review. What was to be a two-month 'trial" engagement for Garrett ended up being a three-year run. In August of 1998, Garrett returned home to Las Vegas. He continued to perform intermittently with "Legends" for another 2 years before deciding to go off on his own and create his own Neil Diamond tribute show. Since then, he has maintained a steady tour schedule while accumulating a loyal following to whom he is known worldwide as the ''King of Diamonds".
In January of 2022, Garrett performed his biggest show ever in Las Vegas at the M Resort & Casino, performing to over 1700 paid attendees with a 17-piece orchestra/rhythm section backing him up. He continues to consistently performs to sold out venues – many of which are usually reserved for national acts. He has also received numerous awards, including "Male Tribute Artist of the Year."
As he enters his 28th year paying tribute to the now retired Diamond, it has been said that arguably no other tribute act is as identified with the artist he or she emulates more so than Garrett – who has performed his show at more venues in Las Vegas than any other tribute artist. What makes Rob Garrett the best in the business is his passion, dedication, and reverence for
Diamond's prolific library of music and how he believes the legacy of one of popular music's most beloved icons should be remembered.
"Since he announced his retirement, I feel more of a sense of obligation when performing my show, a good obligation, but still an obligation for me," Garrett said. "To me, it's something I never get tired of doing and I intend to keep his legacy going. There's a lot of people that never got the opportunity to see him live and wish they had."
See All Future Dates