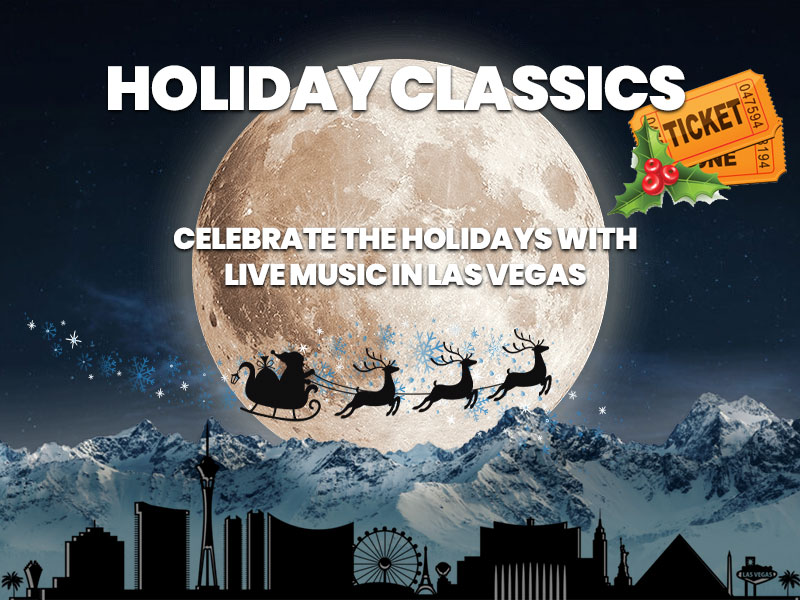 The Modern Showrooms at Alexis Park Resort Hotel (ModernVegas.com) in Las Vegas bring some holiday cheer this season with the announcement that five (5) of its resident shows will transition to festive versions for the holiday season starting Thanksgiving Day.

All Motown featuring The Duchesses of Motown, the only all-female Motown revue in Las Vegas, morphs into Merry Motown featuring songs from the Motown discography including perennial favorites that everyone will sing along with.  The Duchesses of Motown also just released their first album "Holiday Classics Volume 1" which is available on most major music streaming platforms as well as in Compact Disc format.
Frank Sinatra and his Rat Pack are the source of many holiday standards – and Frankly Frank pays homage to the songs and artists of that era.  Gary Anthony's faithful renditions and spot on voice will have audiences doing double takes.
In the 1970's Karen Carpenter and her brother Richard Carpenter recorded some of the most famous Holiday Classics to come out of that era.  Carpenters Legacy is a live show featuring the talents of Sally Olson and Ned Mills; in a one of a kind tribute to the music and legacy of the Carpenters and for the holiday season the show features some of the classic hits.
Nice 'N Naughty is how the cast of BurlesQ summarized their upcoming retro holiday spectacular. The Classic Vegas Showgirl show is already world-renowned for it's vintage feel that's full of feathers and lace – join the cast of BurlesQ for a sexy good time and maybe Santa has a special gift in mind.
Wonderland, Las Vegas' Resident Family-Friendly puppet show featuring Alice and all of her friends from Wonderland for this holiday season Alice's trip through the rabbit hole takes a chillier turn and lands her in the Winter Wonderland. Join Alice, Hatter, the Tweedles and all of their friends in Winter Wonderland for a fun-filled holiday adventure for the whole family in this live stage show.
Tickets are on sale now at HolidayClassics.com.