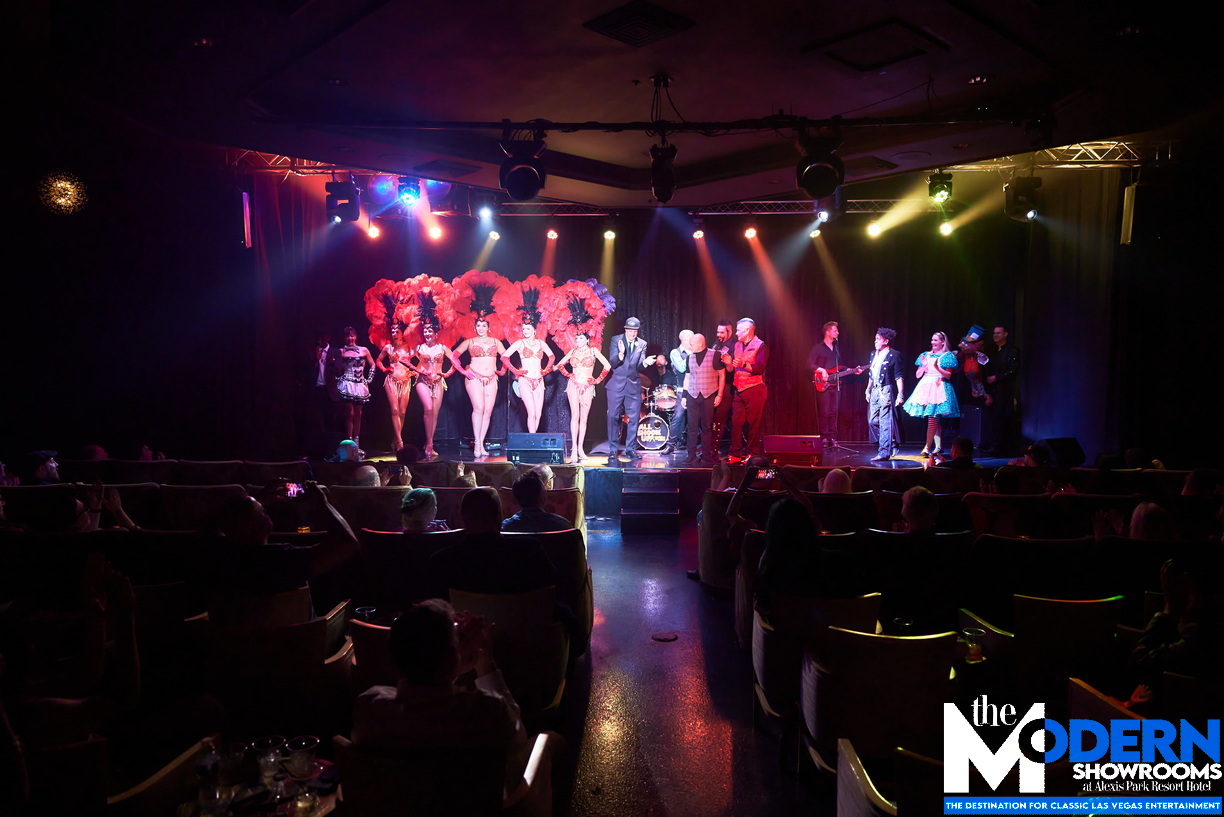 Las Vegas witnessed an extraordinary event on August 2, 2022, as The Modern Showrooms at Alexis Park Resort Hotel celebrated its grand opening. This highly anticipated occasion showcased a star-studded lineup of phenomenal performances by All Motown, Carpenters Legacy, All Shook Up, Late Night Magic, The Big Little Show, BurlesQ, Frankly Frank, and Jokesters. With a prestigious guest list comprising Las Vegas media and entertainment luminaries, the evening was a remarkable success.
The Modern Showrooms at Alexis Park Resort Hotel started its grand opening with energy and entertainment. All Motown took the stage, igniting the night with their soulful renditions of iconic Motown hits. The crowd was transported back in time as they danced and sang to the beloved classics.
Next up, Carpenters Legacy paid a heartfelt tribute to the legendary duo, mesmerizing the audience with their enchanting melodies and rich harmonies. The timeless songs of The Carpenters filled the air, evoking nostalgic emotions and creating an atmosphere of pure musical delight.
Elvis Presley fans were treated to an electrifying performance by All Shook Up, capturing the spirit and energy of the King of Rock and Roll. The crowd couldn't help but groove to the infectious rhythm and iconic tunes that made Elvis a global sensation.
Late Night Magic took center stage, captivating the audience with mind-bending illusions and astonishing tricks. Gasps of awe and amazement filled the room as the talented magicians left everyone spellbound with their incredible sleight of hand and showmanship.
The Big Little Show combined comedy and acrobatics, delivering a spectacle of jaw-dropping stunts and laughter-inducing moments. The seamless blend of physical prowess and comedic timing had the audience on the edge of their seats, eagerly anticipating each breathtaking act.
The night continued with the mesmerizing performances of BurlesQ, Frankly Frank, and Jokesters, each adding their unique flair to the grand opening event. BurlesQ's tantalizing routines celebrated sensuality and elegance, while Frankly Frank's powerful vocals and stage presence left a lasting impression. Jokesters, renowned for their hilarious comedy, had the crowd roaring with laughter, capping off the evening on a high note.
The grand opening of The Modern Showrooms at Alexis Park Resort Hotel attracted a "who's who" of Las Vegas media and entertainment. Esteemed personalities from the industry graced the event, adding an extra touch of glamour to the already dazzling affair. The presence of these influential figures underscored the significance and excitement surrounding this milestone in Las Vegas entertainment.